Ms. Daniels's Classroom Schedule
8:30-8:45: Students Arrive
8:45-9:15: Morning Meeting
9:15-10:00: Specialist
(Thursdays 9:15-10:45: Science)
10:00-10:30: 5th Grade ELA
10:30-11:15: TIBS
11:15-12:30: 5th Grade ELA
12:30-1:00: Recess
1:00-1:30: Lunch
1:30-3:00: 4th Grade ELA
3:00-3:15: Pack up/Dismissal
Class Photos
Click the image above to link to Photobucket, enter our class login and password (please
email me
if you've forgotten), and view pictures from our class activities and field trips!
Classroom Rules
On the first day of school, our class worked together to write these rules based on Morningside's Priciples of Motivation, Collaboration, and Safety, and each student signed their name to the document. Our rules hang in our classroom as a reminder of the agreement we all made together to create the best possible classroom community.



Powered by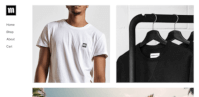 Create your own unique website with customizable templates.